Nationwide reach. Competitive pricing. Designed to deliver quality.
Established in 1983, Westwood Contractors, Inc. is a trusted, financially stable general contractor with an uncompromising commitment to our clients. Over the years, we have developed processes, controls and a qualified subcontractor network to best serve client needs across the nation. By staying on top of industry trends, leveraging the latest technology and collaborating with our partners, our team of experienced and highly trained professionals deliver incomparable quality and value to every project.
Image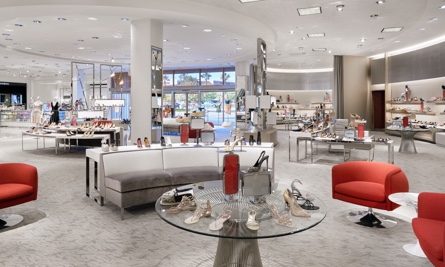 Image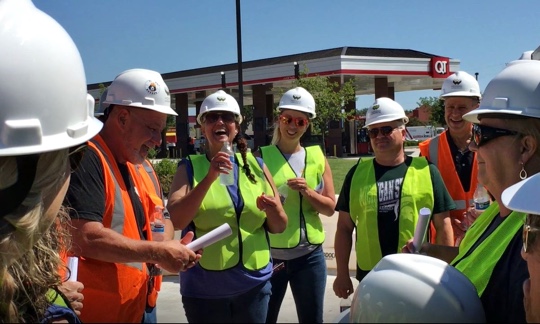 Why Choose Westwood
More than 40 years of excellence. From in-line stores and stand-alone facilities to large-scale multi-phase projects and luxury interiors with high-end finishes, our uncompromising commitment to quality, value, service and safety has provided the highest attention to detail for every project since the beginning.
Nationwide capabilities. Based in Fort Worth, TX, we are one of the premier commercial contractors in the U.S. legally qualified to perform work in 48 states.
Vast subcontractor network for competitive pricing. We have relationships with qualified subcontractors throughout the United States who are committed to upholding Westwood's level of quality. Through these relationships and our knowledge of markets across the country, we are price competitive nationwide.
A team designed to deliver quality. We aim to have two project managers well-versed in each client program – a strategic approach to ensure we have sufficient resources familiar with your specifications, processes and expectations. Our superintendents don't self-perform trade work, so they can stay 100% focused on overseeing day-to-day construction activities to meet your project specifications with the highest quality while maintaining a safe environment.
Long-term relationships for greater efficiency. Our goal is to earn your trust and provide continued support to your overall program. Long-term relationships allow us to maximize efficiencies through repetitive projects, collaborative efforts and fully understanding your business goals.
Our Services
Preconstruction
Conduct site surveys
Review design criteria / document plan review
Conceptual budgeting
Project schedule development
Value engineering
Permit expediting services
Solicit and manage subcontractor and vendor pricing
Competitive and negotiated bidding process
Construction
Coordinate start-up activities
Monitor and update project schedule
Negotiate and award subcontractor and vendor contracts
Coordinate project meetings

Preconstruction, landlord, kick-off, city, OAC, A/E, safety, etc.

Construction administration

Submittals, material coordination, reporting & documentation, and process subcontractor invoices

Quality control / site visits
Cost control / financial reporting
Project Close Out
We provide documentation, including:

Final inspection tags
Certificate of Occupancy
Signed punch list
"As-built" drawings
O&P manuals
Certified Air Balance
Final lien waiver
Warranty letters

Finalize change orders
Cost reconciliation – actual vs. budget
1-year warranty
Image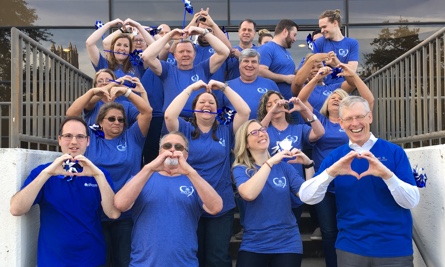 Image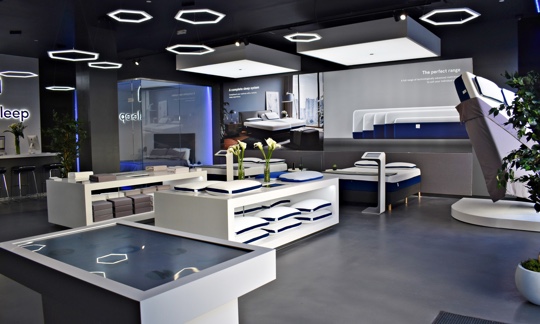 Mission
Westwood Contractors, Inc. is committed to consistently delivering quality construction services to our customers in a timely and competitive manner while maintaining a stable, safe and desirable working environment which offers fulfilling career opportunities for our people and ensures our shareholders receive an above-average return on equity.
Vision
Westwood Contractors, Inc. will be the most trusted national provider of quality construction services through a passionate commitment to our values.
Values
Westwood Contractors, Inc.'s core values are central to our success:
Diversity. We welcome and respect the diversity of our employees, customers and partners.
Innovation. We constantly explore, evaluate and pursue innovative practices and new opportunities.
Integrity. We conduct ourselves in an ethical and respectful manner.
Loyalty. We are passionate about our commitment to our relationships with our employees, customers and partners.
Quality. We strive to exceed the expectations of those we serve through continuous improvement.
Stewardship. We manage resources entrusted to us in a responsible manner.