Forbes magazine has described Amerisleep as "The Apple Store of mattress stores." The showroom-style stores are sleek and modern with contemporary interior finishes and a high-tech feel, featuring large interactive video screens, computer tables and kiosk displays.
Since completing our first Amerisleep store in 2018, we have added several more new stores to our portfolio of work.
Image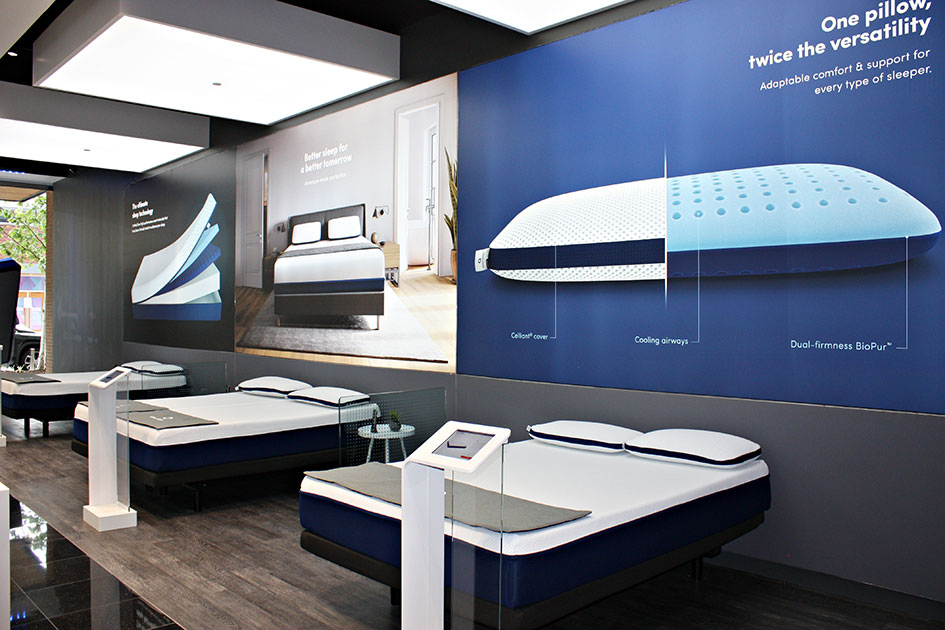 Image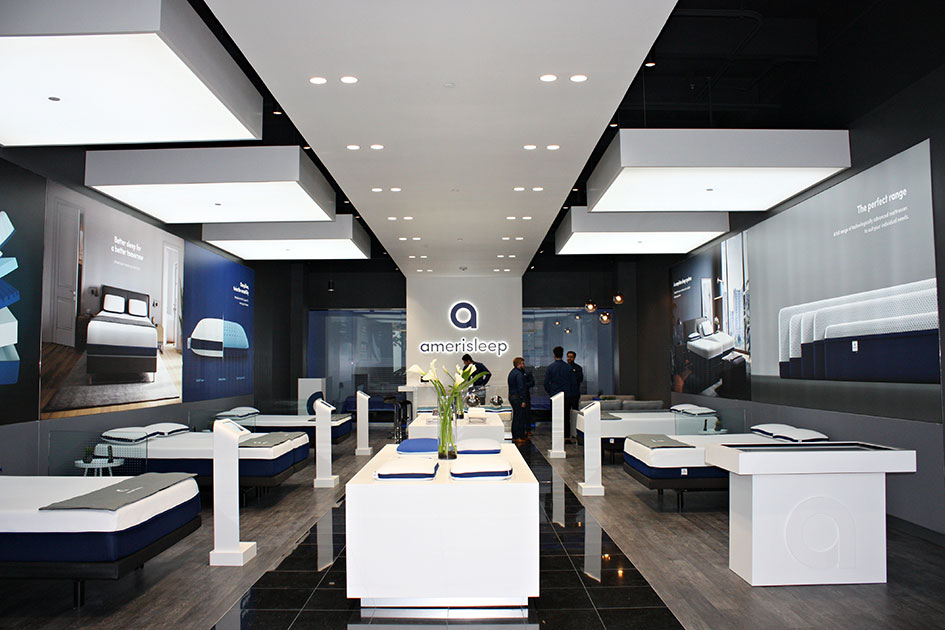 Image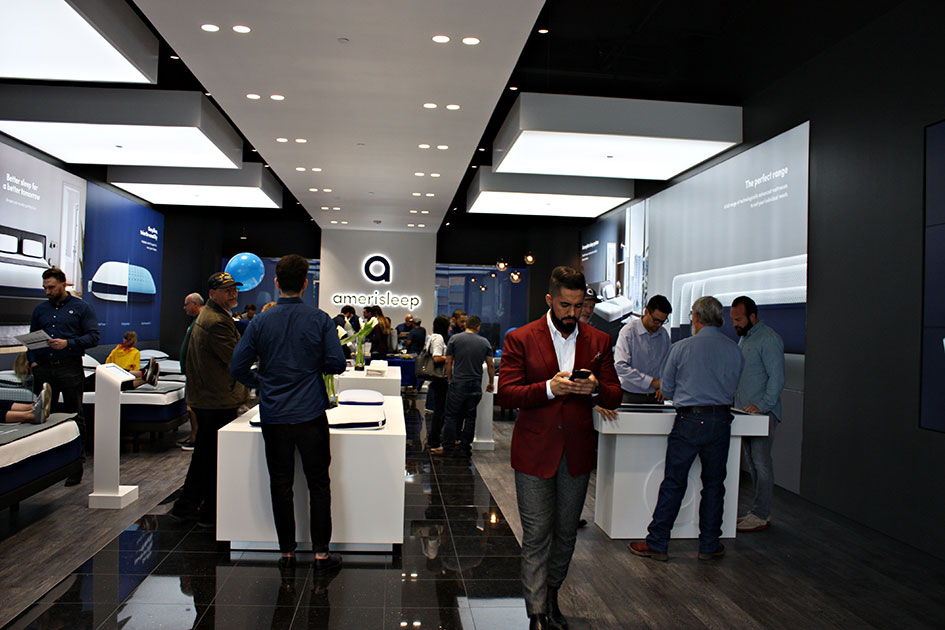 Each store is approximately 2,000 to 2,800 sq. ft. and includes retail space in which mattresses and bedding are displayed, nap rooms where customers may try out a mattress, a restroom, an employee lounge and storage space. Each glass-enclosed nap room has a ceiling mounted video display synced with special lighting and sensors under the mattress to create a unique experience for customers.
Image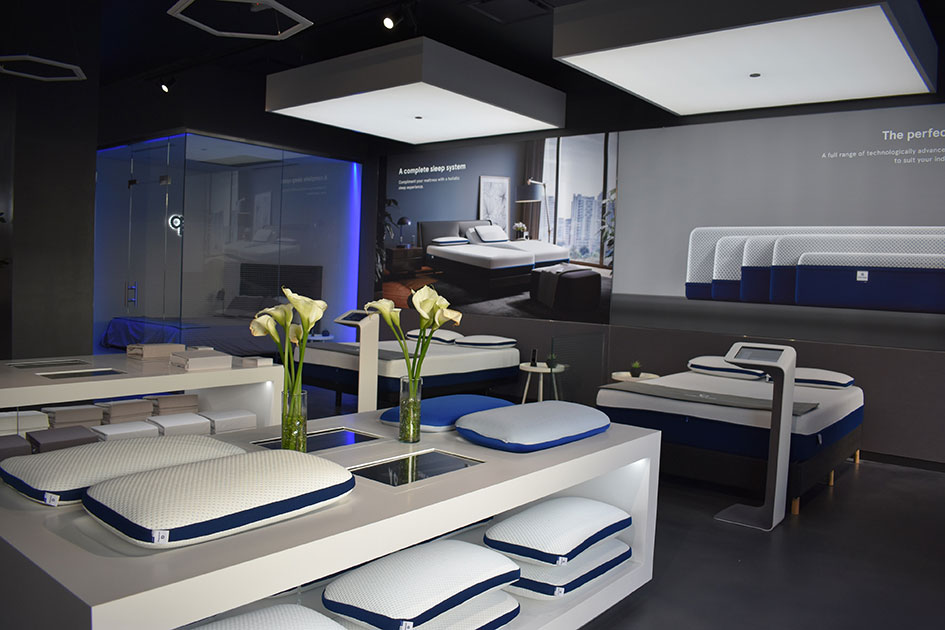 Image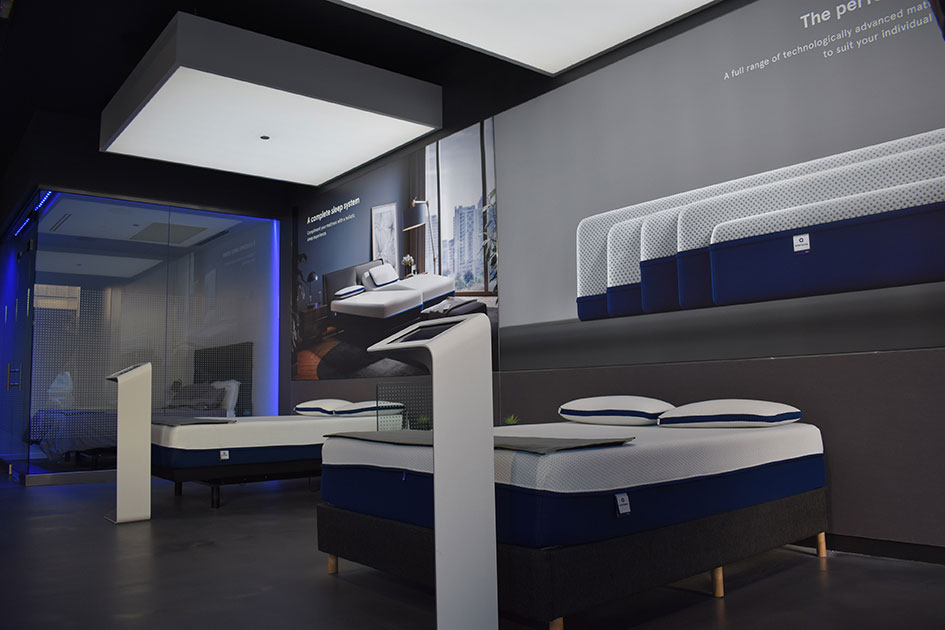 Image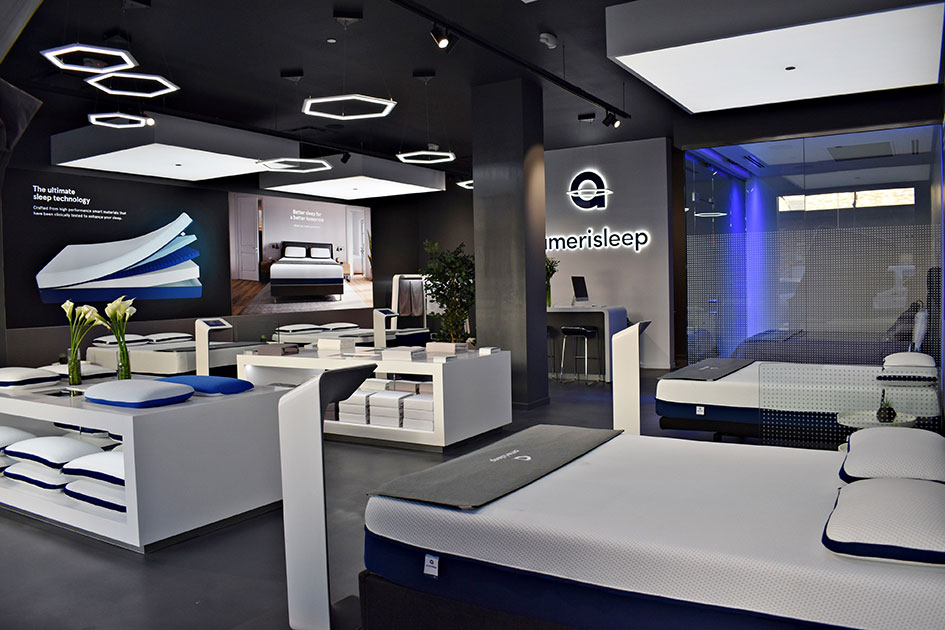 Image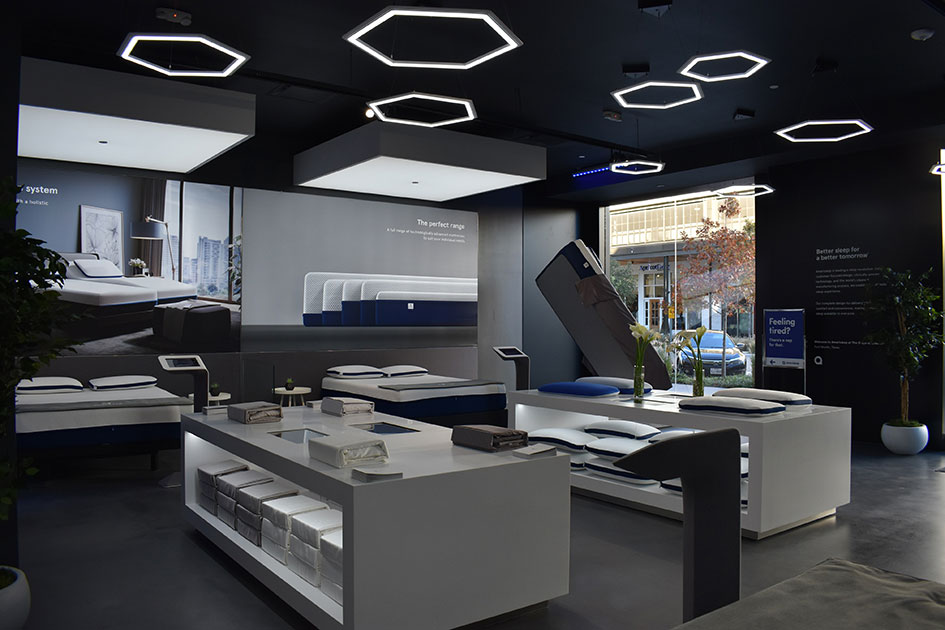 Image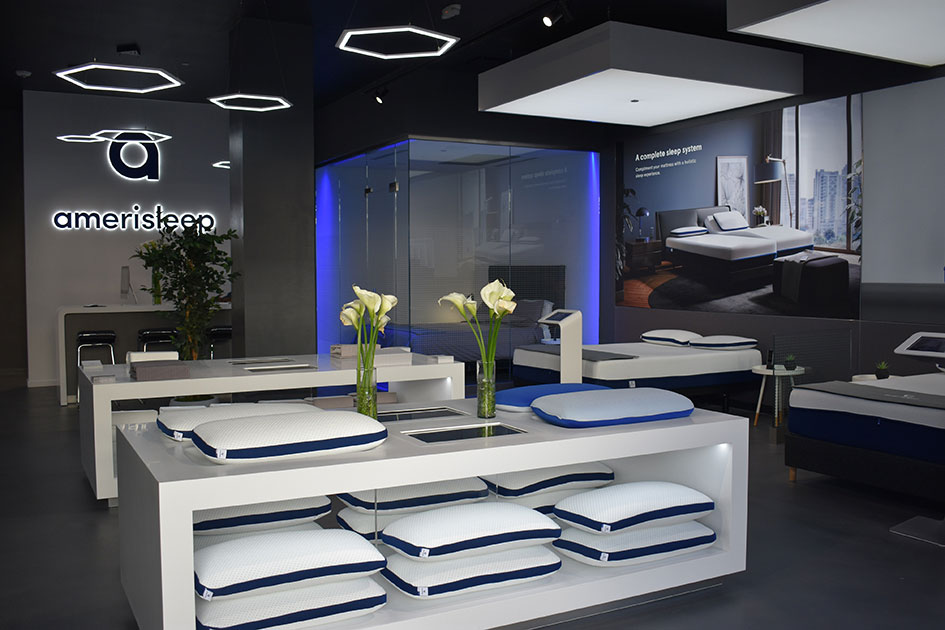 Image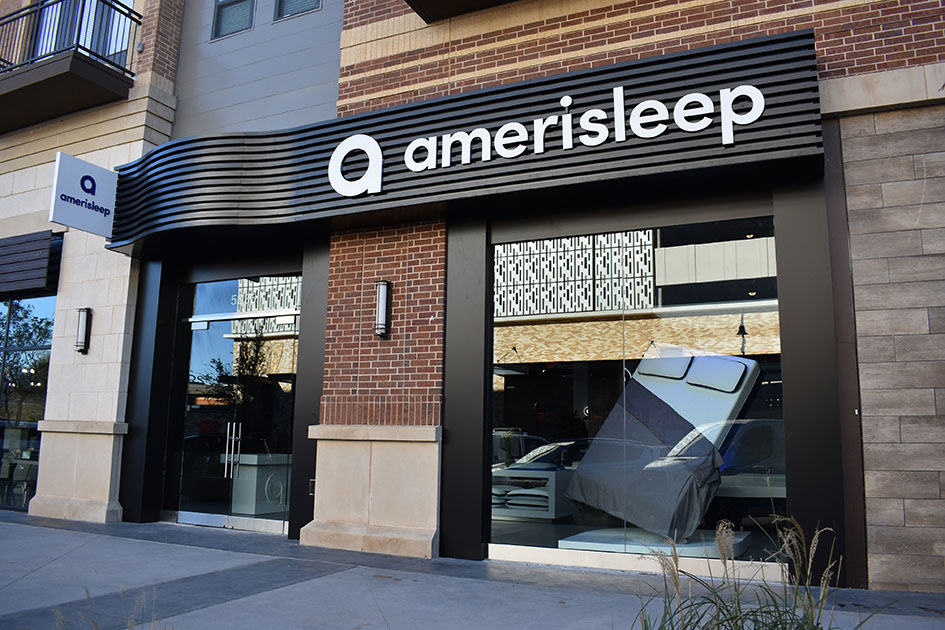 Image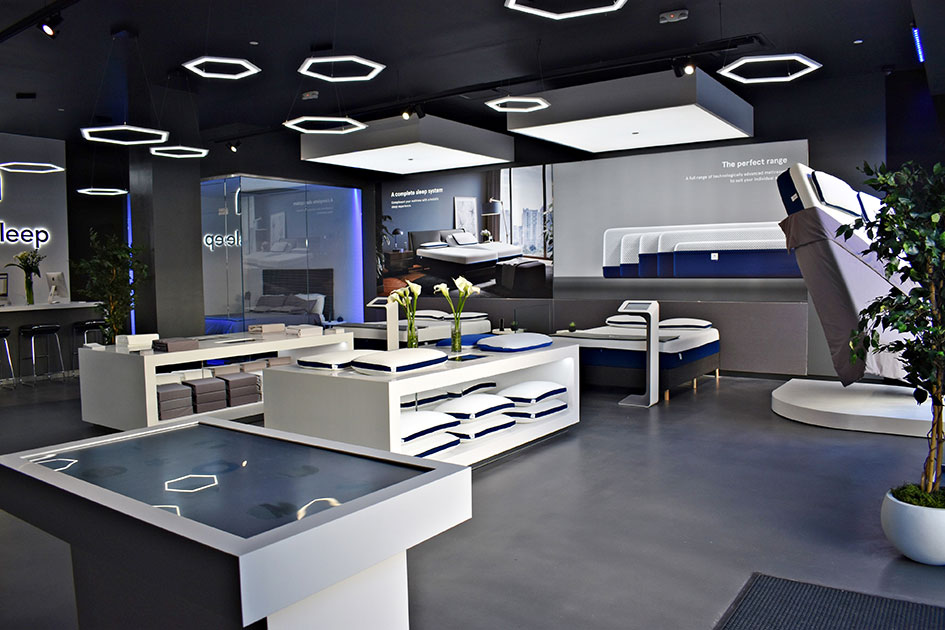 Image