Firestone Tire and Rubber Company was founded in 1900, and soon became a pioneer in the mass production of tires. In 1988, Firestone became part of Bridgestone Corporation, now the world's largest tire and rubber company. Its subsidiary, Bridgestone Retail Operations, LLC, operates more than 2,000 tire and vehicle service locations in the United States.
Since 2008, we have completed nearly 60 projects for Bridgestone Retail Operations, LLC including ground-ups, remodels, and rebranding/reimaging projects for retail operations under the Bridgestone, Firestone and Tires Plus retail banners.
Image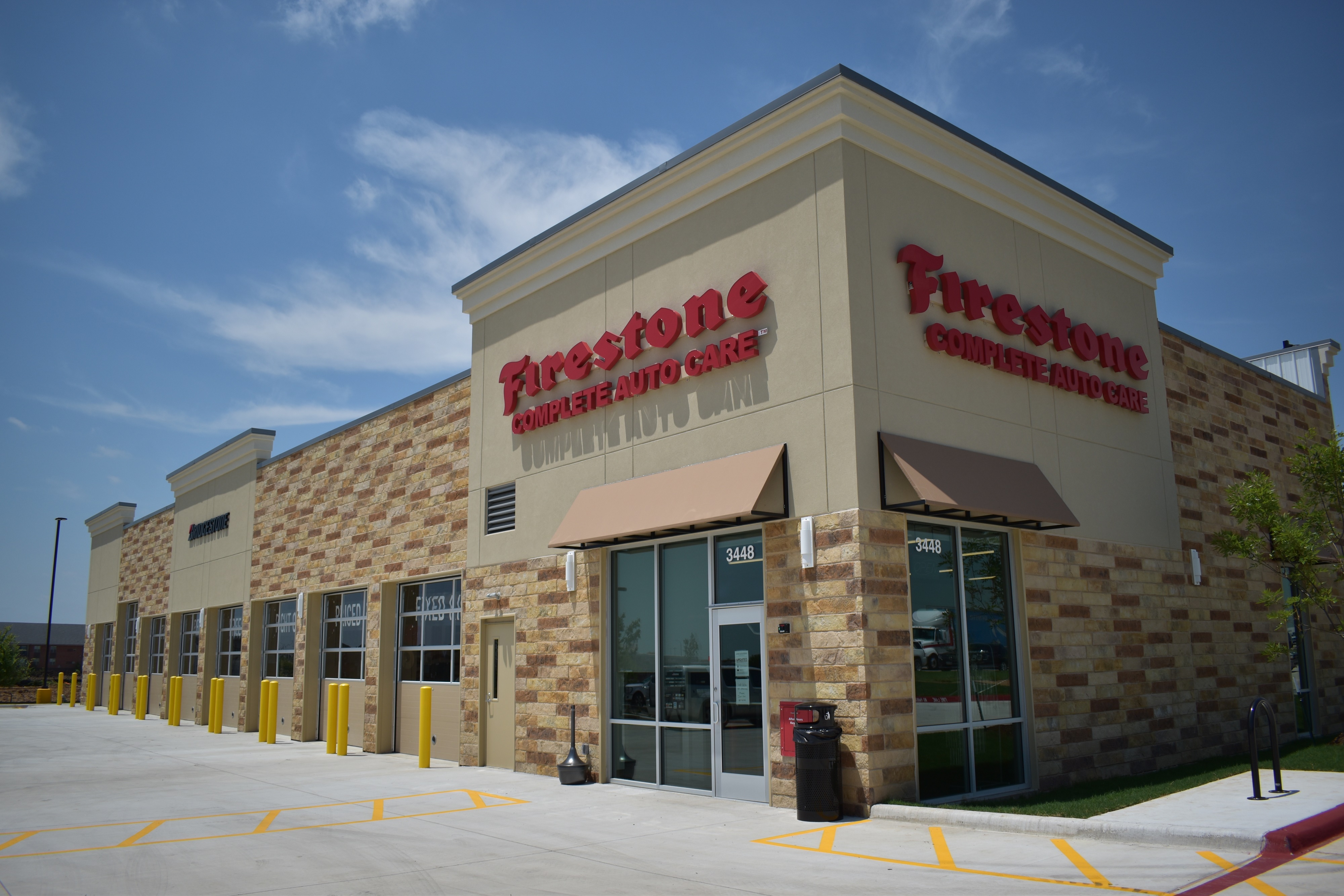 Image
Image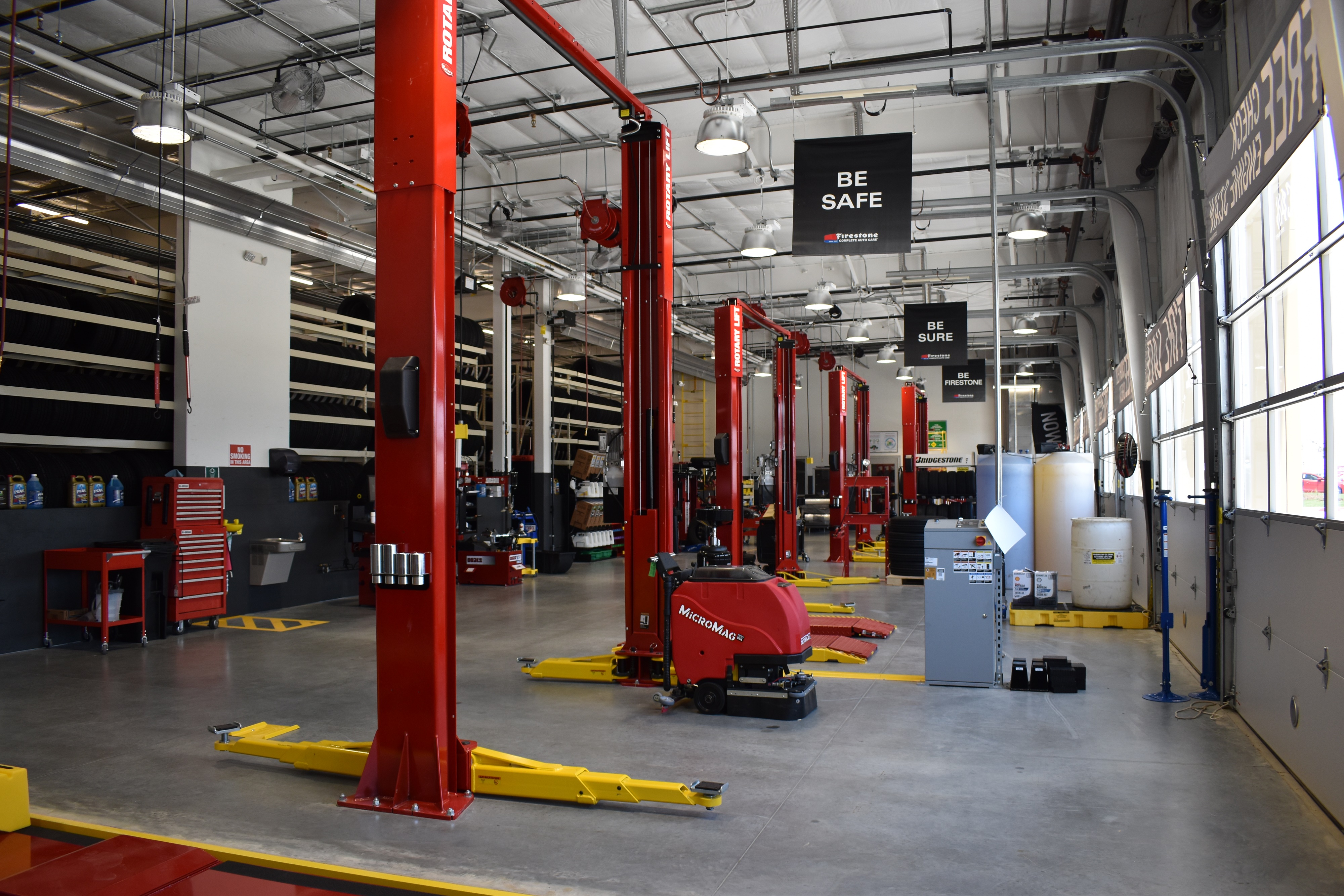 Some of our most challenging work includes the ground-up (new construction) Firestone Complete Auto Care facilities. These are more complex, requiring significantly more planning and coordination. When severe weather occurs, our responsive team quickly develops a recovery plan and adapts the schedule to minimize impact. A typical new Firestone is approximately 8,000 sq. ft. and includes a showroom area, an office, restrooms, auto service area with eight bays, a new inventory area, a used inventory area, a below-ground service pit and an exterior dumpster enclosure.
Image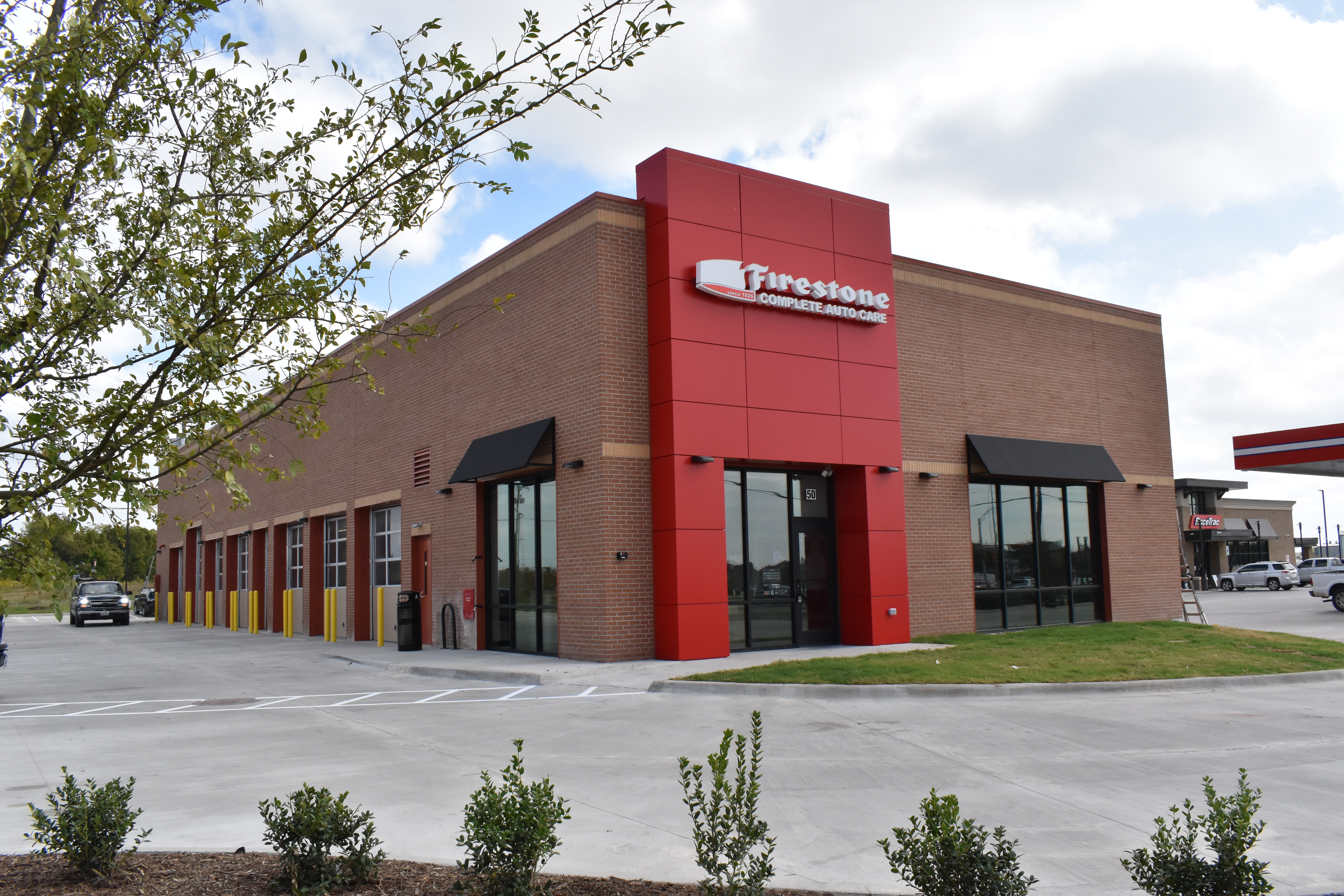 Image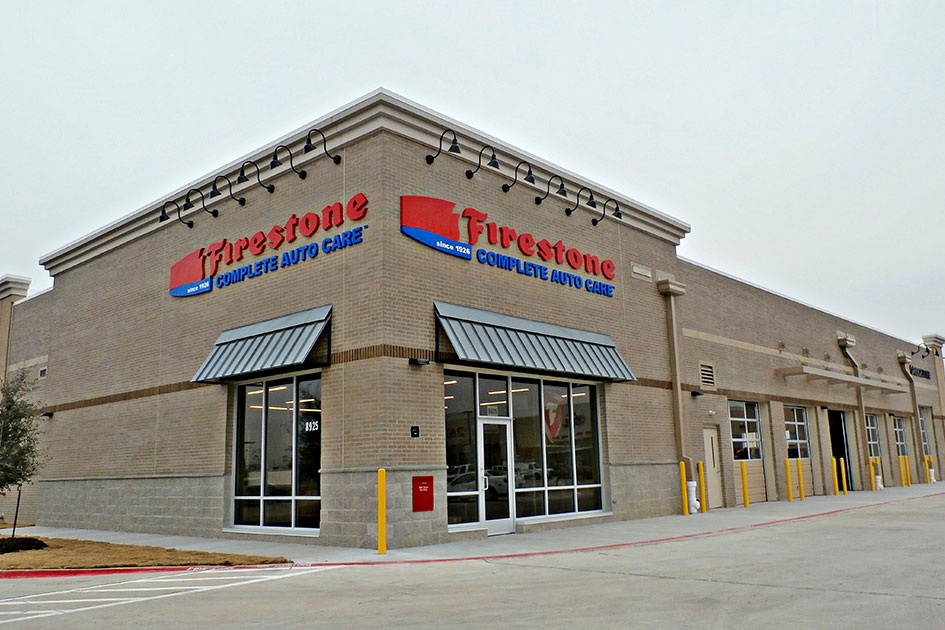 Image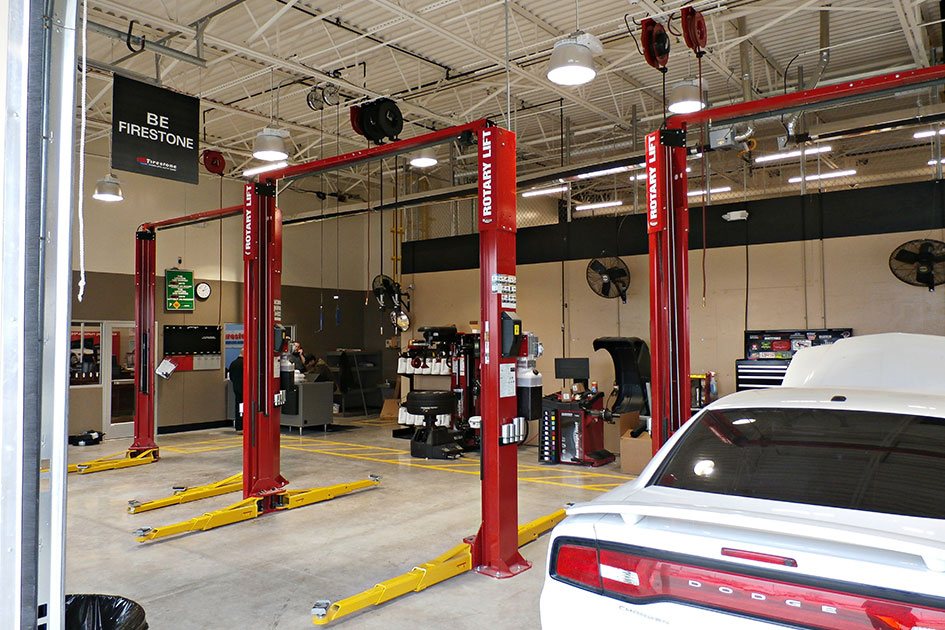 Image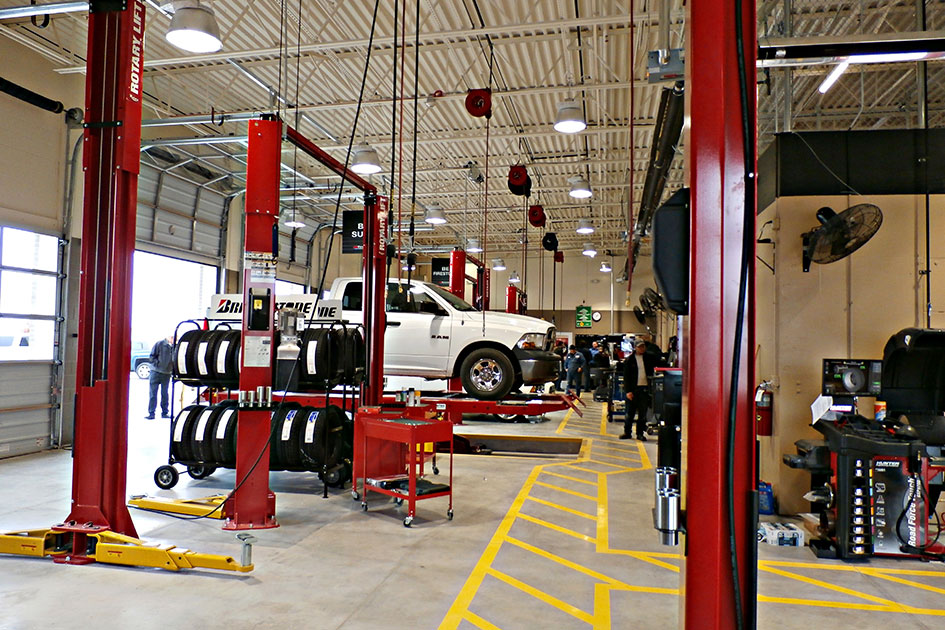 Image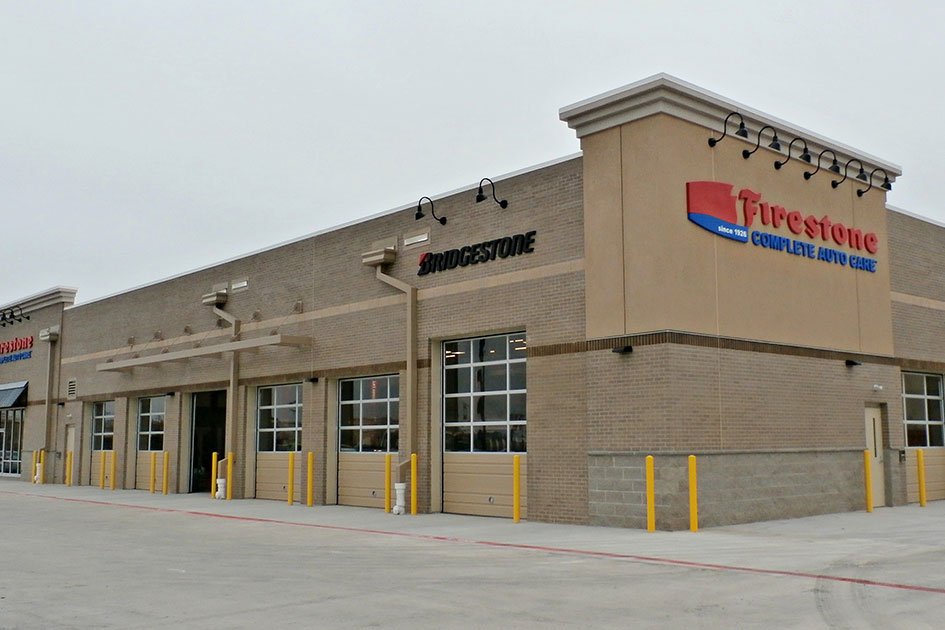 Image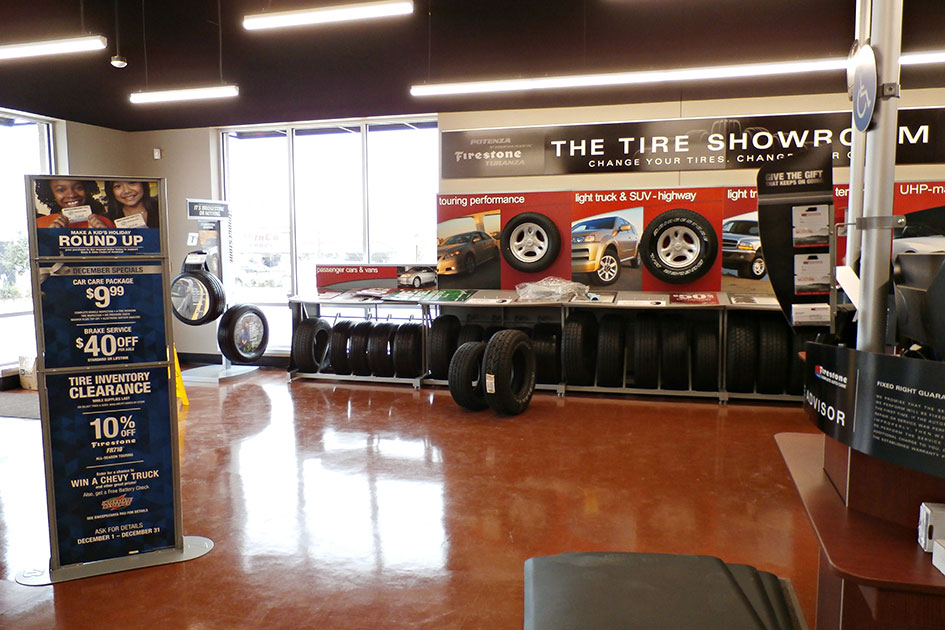 Image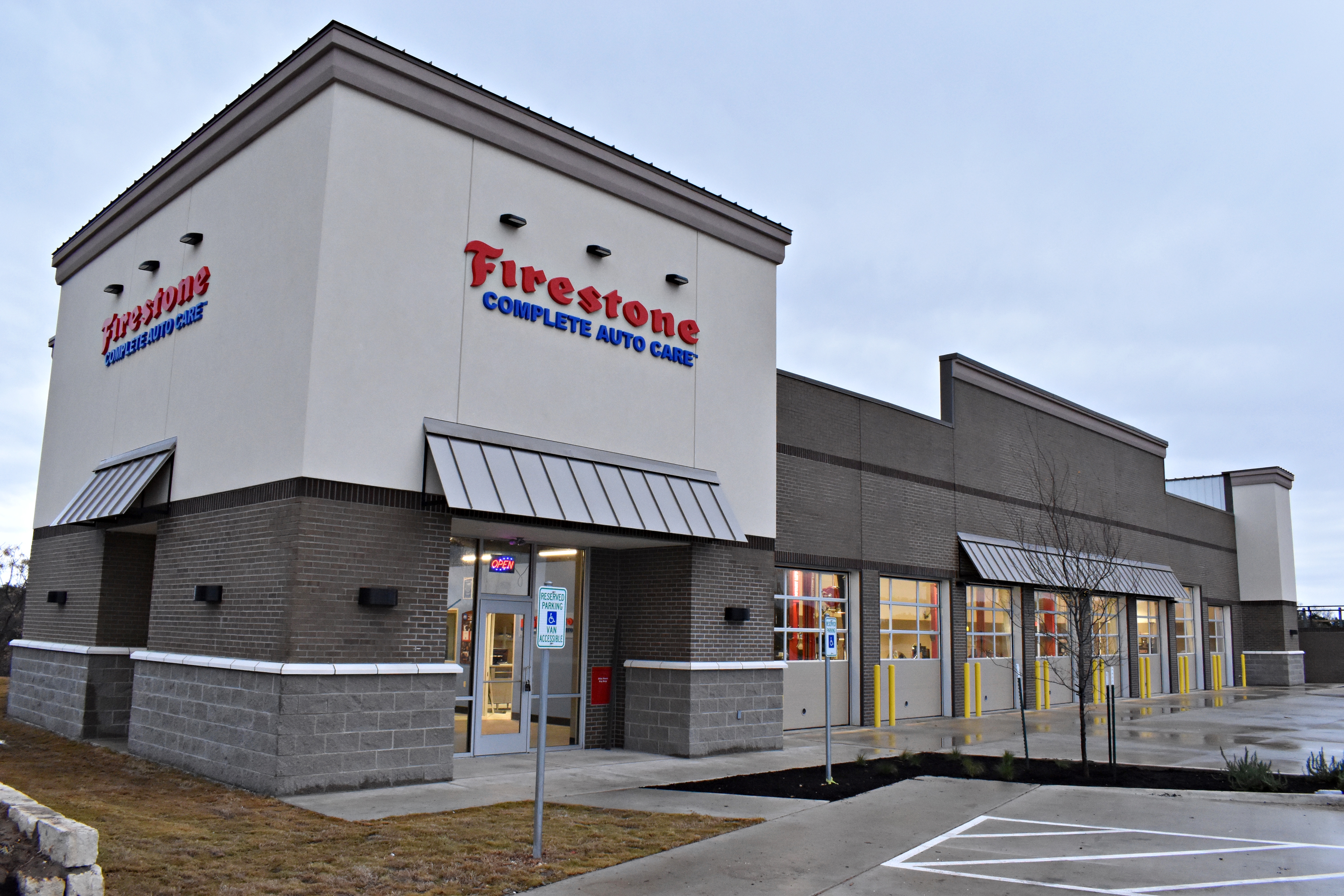 Image